Best Auto Detailing Tips
"Detailing Made Simple"


Welcome to Best Auto Detailing Tips....
Detailing Made Simple!

The reality is that as society, we now find ourselves on information overload! We are literally drowning in a sea of endless opinions from so-called experts and so-called professionals...
Most of which simply have a hidden agenda that has little to do with helping you get more of what you want, but more of what they want....
.....which is to sell you more and more "stuff". More car wax, more car polish, more and more stuff!
Detailing Tips...Without the Hype!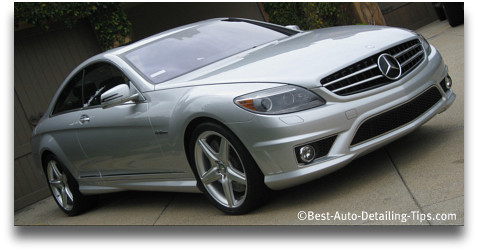 Marketing hype and misrepresentation in advertising is not unique to the world of cosmetic car care and auto detailing, as most industry's use it to some degree. From "new and improved" versions, to advanced formulations, to heavy-duty this and that.
Learn What Works, and What Doesn't....
Car Detailing Products:

Which auto detailing products are worth a darn.
Which products are nothing more than hyped-up, over-priced, detail products.
How to get maximum results from any detail product regardless of brand.
How to find the winning combination of price, results, and user experience with all your detail supplies.
Best Auto Detailing Tips:

Techniques that can be applied to any detail product you choose.
Techniques that simplify the process.
Techniques that will get you to the finished product quicker, easier, and with better results.
The 80/20 Rule of Auto Detailing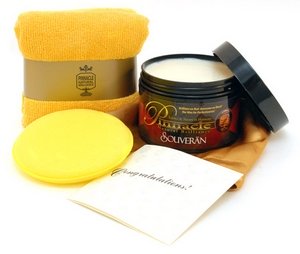 The 80/20 rule is all about achieving maximum results with minimal effort. A rule that can and should be applied to all areas of life. As a detail professional, I have developed my own strategies of getting maximum results with minimal efforts that you can learn yourself:
Straight talk without the hype!
No hidden agenda; the more I give you what you want, the more I get what I want!
Detailing product reviews that are fair, honest, and taken from the real world of professional detailing; not the controlled environment of car care manufacturers.
Straight Talk from Darren

I can't speak for you, but even as a detailing professional I am continually frustrated by the endless opinions floating around the Internet. From the many car forums to detail forums, it seems that everyone has a different opinion....
Most of which are Garbage!
So let me help you with my best auto detailing tips that promise to help you cut to the chase and get you what you really want.....
Professional Grade Results!
Sincerely,


P.S. I bet you know someone else that would appreciate the many helpful detail tips included within the page of this site. Use the socialize it buttons below to share any of the pages of this site to your favorite forums, groups, or social sites! Now you help me to help others just like yourself.