Car Paint Restoration
the good news and the bad news!

Car paint restoration with today's modern day car paint finishes is much different than days of old. Unlike old school enamels, or the 20 layered lacquers, modern day advances in car paint technology has come along way in making our lives much easier with the introduction of the clear coat. No longer do we get the chalky oxidation of paint that turned reds into chalky pinks, and blacks into chalky greys, or white into....well, just chalky looking white. The oxidation process of the clear coat is vastly different than that of the older, un-clear coated car paint finishes.
Clear Coat Paint Finish
Back in the 70's, we had to deal with car paint restoration when our cars finished went neglected and the paint on our cars started to dull and chalky. The late 70's and early 80's also brought us the introduction of the clear coat; although it had yet to be perfected. We had silvers and other metallic's that got what was called "burn-out"; the then poor quality clear coats "burnt out" over time and started to flake. Modern day advances in chemical engineering has brought us the modern day clear coated car paint finishes that are far superior to days past!
The Good News; and the bad!
The good news is that modern day clear coats make all our lives much easier with regards to proper car paint care and maintenance. Most clear coat finishes remain shiny and beautiful without any form of real work or maintenance, for the first 3+ years! This is both the good news as well as the bad.
It represents the bad news because of the forgiving nature of these clear coat finishes, there is far less incentive for people to maintain the finish of their cars paint from the beginning. So what often happens is that either the car is sold to an unsuspecting person, or you find yourself having to keep your car longer than anticipated, and you then are left with making up for the lost time of proper care and maintenance.
More Good News!
Yes, I have more good news for you. You can avoid the hassle of car paint restoration by learning some professional tips, and applying these professional tips to your car. You can also make up for a certain amount of lost time by applying these same professional tips. You will see that proper car paint care is much easier and straight forward than most people realize. We are often frozen with anxiety due to all the bad information and confusing advertising of the car care world.
Texture is Not Good
Have a feel to your cars paint surface; preferably just after a fresh car washing. we want to feel the "texture" of the paints surface, not the dirt laying on top of the paint surface! When done properly, your cars paint should feel like waxed glass!
What? Your cars finish has some texture to it that feels as though there are tiny bumps all over it?
One of the most critical parts of car paint restoration is what comes under the heading of cleaning. Not to be confused with washing, which is the process of removing what is called superficial dirt, cleaning is about removing embedded pollutants within your cars paint that will create this texture to it. Like we have learned; texture is not good!
Your 2 Tools of Attack!
Surface Preparation Bar
Most commonly referred to as the clay bar, this is a major step to DIY car paint restoration. Pollution within the air is a continuous threat to everything, including the health of your cars paint. Tiny airborne particles attach, and embed themselves into your cars paint which is referred to by most as fall-out. These tiny specs can be seen as rust colored particles on light colored paints, and can always be felt on any colored paint. Use the clay bar to restore car paint to that smooth feel of new paint just prior to applying your choice of car paint sealant or wax product.
Use clay bar as first step of car paint restoration.
Can be purchased as clay bar kit.
Use whenever car paint starts to feel less than smooth.
Will be part of ongoing proper car paint care and maintenance.
Car Wax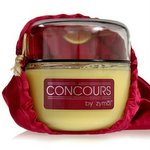 Car wax serves two purposes: protection and beauty. Car wax helps protect against harmful UV rays, as well as airborne pollutants. While using even the best auto wax will not create an impervious protective barrier, it will do much to resist the many assaults present in today's world. You will have many choices when it comes to finding and choosing the best rated car wax, so read my best car wax review to become an informed and educated consumer. By simply following these two steps of car paint restoration, not only will you bring back the shine and beauty of your cars paint, but you will be ahead of 95% of the people out there!
Now you are an informed consumer making informed decisions. Good luck with your own auto detailing efforts!
Home | About | About This Site | Privacy Policy | Contact Me
Back to Auto Paint Detailing from Car Paint Restoration
Back to Best Auto Detailing Tips Home