Nu Finish Car Polish
The car polish that isn't

Marketed as a once a year car polish, Nu Finish car wax also happens to be a classic case of the industry being inconsistent with use of terminology; is this product a polish, wax, or sealer? Unfortunately, there exist much inconsistent use of terms within the world of car care; even professionals with years of experience will often use terms incorrectly. Developed by the Reed-Union Corporation back in the early 70's, this company continues to create new products as it leverages its brand identity and name recognition. I have personally tested this product and was pleased with the overall experience and results.
Nu Finish Polish Review
Contains no wax of any kind; 100% synthetic polymer based.
Incorrectly labeled based on ingredients; this is a sealant, not a wax or a polish.
Developed by a company not exclusively in car care products.
Pioneer of amino-functional chemicals.(of course non of us have any clue as to what that means due to the fact that non of us are chemical engineers- but sounds kinda cool anyways.)
Zinc cross-linking technology.(More fancy terminology most people do not understand or could ever verify!)
The "Once a Year Car Polish" Summary
As a general rule most people look for ways to wax their cars less often, rather than more often. If you are amongst the "bare minimum" group and are looking to keep things ultra simple, then by all means the take away from this Nu Finish review, is that it is a good product; easy to get and relatively easy to use. Just know that this product is neither a car wax nor a car polish. It is made using entirely synthetic ingredients which means it is a true car paint sealant. And since it contains no form of abrasives, labeling it as a car polish is incorrect.
The Difference Between a Car Wax and Car Sealant
The difference between a car wax and a car sealant is strictly about ingredients.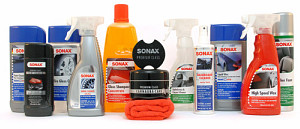 Car waxes will contain some form of natural wax ingredients like carnauba, while synthetics will be formulated using only synthetic ingredients and will be called a sealant. With advances in chemical engineering, we now have hybrid blends that contain both natural and synthetic ingredients which of course only adds to the confusion.
Darren's Professional Recommendations
Like every area of life, when anyone goes looking for the best of anything, it always comes down to you and what you are looking to accomplish! Nothing exists in a vacuum and many variables must be considered; finding the best rated car wax is no exception! Without burying you with hundreds of choices, I am going to offer a few alternatives below to the Nu Finish polish.
Darren's Professional Tip: I am going to suggest (2) products for each category; the first serves as the foundation to be used first, and the other serves as a maintenance product to be used anytime you have the energy after regular washings, to create that just waxed look that also helps to extend the performance of the base coat.
Best Car Paint Sealant
Meguiars #21 Synthetic Sealant 2.0
Meguiars Mirror Glaze #135 Synthetic Spray Detailer
For those of you looking to keep things ultra simple, these (2) products above will work for any car, truck, boat, plane, or RV in good condition. Simply use a quality clay bar first to prepare the paint, gel coat, or fiberglass surface prior to any base coat application. Use the liquid sealant as the base coat every 4-9 months depending on the weather conditions of which you live. Use the synthetic spray detailer to rejuvenate your base coat, add an additional layer of protection, and create that just waxed look after any washings.
Don't go looking for these Meguiar's products at your local retailer as you will be disappointed; these products are only available online or from suppliers to the detail trade. Like I said earlier, these are professional grade products for professional grade results. If all you did was to follow the product suggestions above, and did so consistently as outlined, your car would not only look better than 99% of the cars out there, but last as long as you had any interest in your car! It really can be that simple!
Best Rated Car Wax
This section is for anyone looking for the best in visual results. Any owner of a black, red, or other dark color paint job is often more concerned with visual results. While it is possible to get a quality blend of natural and synthetic ingredients, a pure carnauba based paste wax will provide depth, gloss, and a healthy layer of protection, that is generally superior to any synthetic based product. Use the following car wax products in replacement of Nu Finish car polish if you are more concerned with visual perfection. And once again, I am including the paste wax as the foundational base coat, and a spray detailer wax as an in-between wax rejuvenatory and visual enhancer.
Pinnacle Souveran Paste Wax
Pinnacle Crystal Mist Detail Spray
Any purist looking for the ultimate in visual perfection will appreciate the premium experience that comes with shopping premium products.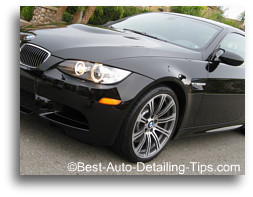 I prefer to lay a coat or two of the paste wax to create the depth and foundation for brilliance and gloss, and use the spray detailer to extend my base coat applications, as well as create that just wax look for use right after hand washings. It is often said that owning a black car is truly a love/hate relationship; people love the way they look when done right, but hate the effort it takes to maintain them. Use these (2) products following your use of some quality detailing clay.
Nu Finish Review
Let me end with this review by adding these helpful bullet points to condense our learning process today:
NuFinish car wax is a good product; just not my first choice or what I consider professional grade results.
If you are looking to wax less often, rather than more often, go with the Meguiar's synthetic polymer sealant.
If you are more concerned with visual perfection, the Pinnacle paste wax is the ticket.
Use the spray wax detailers to extend any base coat applications and to create that just waxed look.
Always prepare the surface you are working on first with a quality clay bar kit.
Pay "NuFinish Reviews" Forward
Thank you for visiting this Nu Finish Car Polish review. I bet you know of at least one other person who would benefit from the information here, so please post this to your FB or Twitter account; or just send them the link and pay it forward. I have made it super easy with my Socialize It button box at the very bottom of this page.
Home | About | About This Site | Privacy Policy | Contact Me
Home >> Auto Wax Reviews > Nu Finish