The Rupes Polisher

When only the best will do

The Rupes polisher ( pronounced Roo'-pez) has made a big splash within the world of auto detailing and looks to take over as the "go-to" car polisher for enthusiasts, beginners, and professionals alike.
Random orbital car polishers have long been established as the easiest and safest of all car polishers. Having been dominated by Porter-Cable that set the bench-mark for random orbitals, it looks as though the industry has responded with this fine piece of Italian engineering.
This Italian tool manufacturer has been at it since 1947 and has a world-worthy reputation for building high-end, quality power tools.
Choosing the Right Car Polisher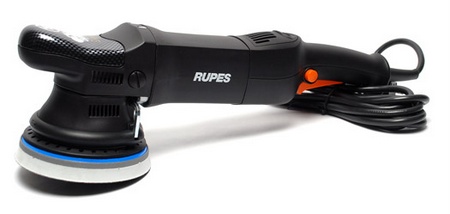 If you love cars... chances are you also love shiny paint! No topic is discussed, debated, or argued more than the subject of waxing, polishing, or figuring out the best way to get that "wet look" when it comes to your car's paint.
"Darren, how am I supposed to decide if the Rupes polisher is the right choice for me?"
While I can't answer that directly for you, I can help you make an informed decision.
Car Polishers:


Understanding the Important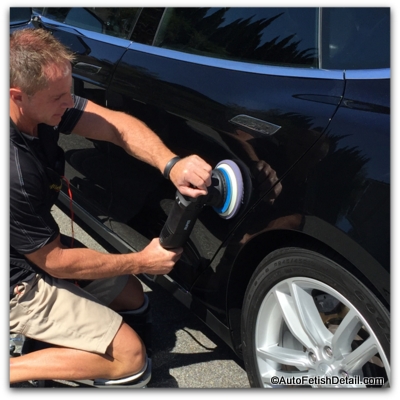 Today's random orbital car polishers are fine pieces of engineering.
These new random orbital car buffers are not the bulky, ineffective versions you grew up with in your dad's garage.
Capable of doing everything from applying car wax to high-performance paint correction.
Considered the safer choice between a rotary (high-speed) and a random orbital.
Rotary (high-speed) car polishers can get you to the finished product quicker, but require a much longer learning curve.
A rotary car polisher ultimately has less limitations than a random orbital like the Rupes polisher, but for most people, the random orbital is the winning combination of benefits.

Rupes Polishers:

Dual-action, random orbital car polishers
Easiest
Safest
Beginner to expert
Effective whether you are simply applying wax to high-end paint correction

The only car polisher 95% of all people will ever require
Does have its limitations; will not generate the friction and speed of a rotary that may be a requirement for certain levels of polishing (gel coat/fiberglass restoration as an example) But most people, and certainly most beginners should not concern themselves with this at the beginning.
Rupes Polisher: LHR15 Mark III
The latest version from Rupes
This is the 15 mm dual-action Rupes polisher
As good as good is going to get when it comes to a 15 mm throw, dual-action car polisher
Complete kit to create professional grade shine to your car paint

Rupes Polisher: LHR21 Mark III
The latest version of the Rupes polisher
This is the larger, 21 mm throw dual-action car polisher
As good is going to get if looking for a 21 mm throw dual-action car polisher
Everything need to produce a show car shine

Darren's Professional Tips: Many guys having come to the conclusion that the Rupes Bigfoot car polisher is the one they want, remain stuck in trying to decide between the 21 millimeter throw and the 15 millimeter throw.
In talking with endless guys about this dilemma, most beginners opt for the 15 millimeter simply based on their fear. They think the 15 millimeter will be easier to control since they are just beginning. Let me speak from both professional experience, and having helped endless guys come to a final conclusion: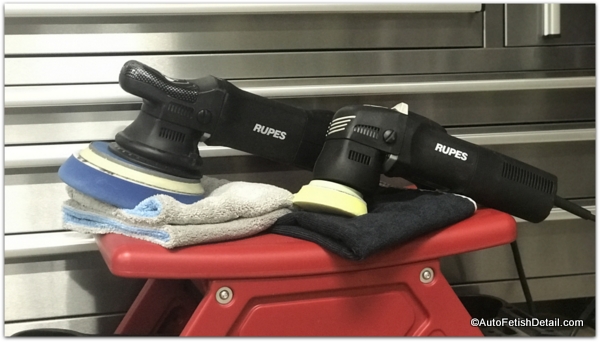 Regardless of the Rupes polisher, both the 15 and 21 millimeter polishers will be equally easy to control.
The smaller 15 millimeter throw seems like the obvious choice as a beginner, but unfortunately you won't know unless you had the ability to compare the two different size polishers next to each other

I could recommend the larger one as you will be able to cover more areas of the car with less time and effort. (cars/trucks are made of mostly large, flat panels)
I could also just as easily recommend the smaller, 15 mm throw Rupes polisher as beginners think it will be safer or easier to control than the larger 21 mm, and the smaller pad size allows for slightly tighter areas of control

Beginners also think they will be able to get into tighter areas with the smaller 15 millimeter throw. But this is such a trivial difference, any beginner would not even be able to tell the difference

I personally think polisher manufacturers simply come up with two versions as a way to get people to buy two polishers instead of one. I realize the "perfect" tool can really make or break the moment. I just don't think in this case it makes much of a difference. 
Darren's Note: Based on my experience and based on the feedback form the many guy's I have trained, I recommend the 15mm version if this is your first polisher. The weight difference between this smaller version and the larger version will also create an even better user experience.

Rupes Polisher:
Overpriced value vs. regular priced value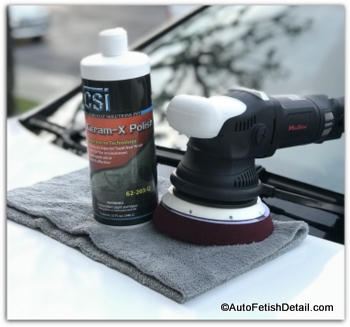 The world is filled with examples of products that seem to come with inflated prices due to trending social currency. This is a glorified way of saying you are paying a premium for a name brand.
The Rupes polisher might actually be one of those moments.
Don't get me wrong as they make great tools. Specifically, they make great car polishers and they have numerous choices in which to separate you from your money.
But is the Rupes car polishers the fist recommendation I would give to most people looking to polish their car?
probably not....unless you have deep pockets and always shop the latest and greatest in name brands (can anyone say Rolex watches here?)


Still Need Helping Choosing the Best Car Polisher?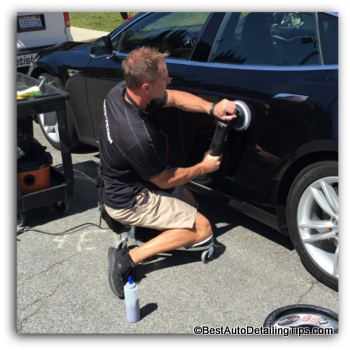 I realize that most people are working with a tight budget; especially if you are starting out on a shoe-string budget. And if you are one of the many either working on a shoe-string budget, or just aren't ready to drop such serious money just to polish your own car occasionally, then I recommend one of the many alternative's the industry is filled with.

Certainly choosing the Rupes polisher will be one less decision you will have to make for a very long time as you are choosing quality from the start, and it will be the one and only car polisher that you will ever need. (of course if you become addicted to the art of car polishing, you will find yourself wanting to buy more car polishers down the road. This could be additional Rupes Bigfoot car polishers, or the many other car polishers on the market)
So quit sitting on the fence and just pull that trigger! You will be amazed at how friendly these latest generation car polishers truly are for even the absolute, fresh out of the gate beginner you may be!

Sincerely,
Darren Priest

---