How to Fix Car Scratches

Searching how to fix car scratches will deliver a mind blowing amount of results. The countless "YouTube Hacks" and other so-called experts will have you spinning your wheels in the mud with one opinion after another!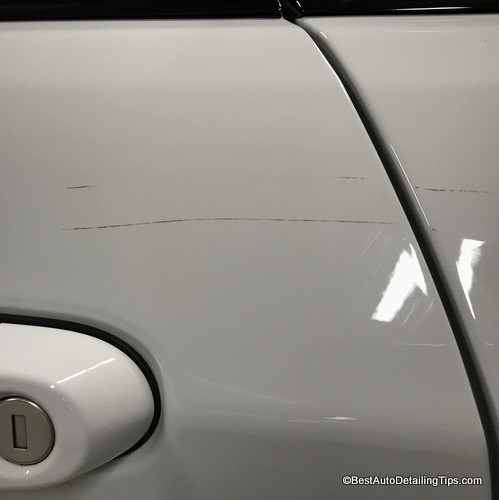 That darned car paint scratch you have on your car paint that has driven you to the Internet in search of a fix, is only the start of a deeper problem. The deeper problem is your inexperience!
And due to your inexperience, you won't be asking the right questions to begin with. If you aren't asking the right questions, it's going to be hard to get the results you want.

You will bounce from one opinion of one so-called expert to yet another, and you will soon realize you are chasing your tail!
How to Fix Car Scratches:

Not all scratches are created equal!
I will start here as I believe this is not only critical to your foundational understanding, but will prove to be far more significant than you can begin to imagine. A critical factor the countless YouTube hacks will never teach you since most of them are simply repeating the bad information put out by the other YouTube hacks.
What this means to you is that every car paint scratch you will encounter, WILL truly be unique. Which in turn means a few important things to you and your success:
Some scratches can be completely removed
Some scratches can be diminished
Some scratches can be camouflaged 
No two scratches will ever be identical. Which then presents you with a critical challenge.
Having any level of success will require you to be able to assess the nuance of the scratch, or scratches you are attempting to fix, repair, or remove.
Car Paint Scratches:

Different problems with different solutions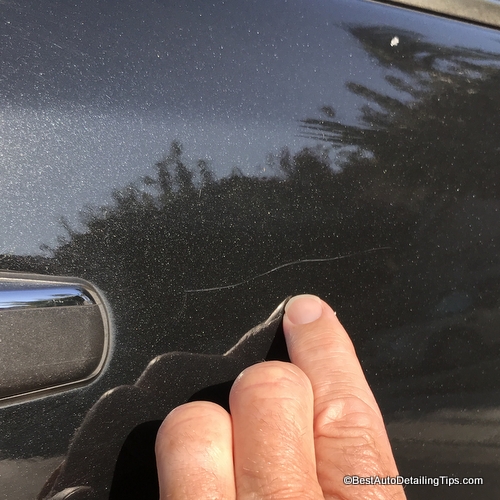 This picture offers an example of your run-of-the-mill, every day type of clear coat scratch. But wait...
Did I just say clear coat scratch and not car paint scratch???
Do you even know the difference between a clear coat scratch and a car paint scratch? Or if there is actually a difference for one, and if it even matters for another.
What is the Difference Between Clear Coat and Car Paint?
Aside from the actual chemistry of the two, there really is no difference when it comes to the working world of car paint care. Any product or technique you think you would use on car paint can be used on clear coat.
But for most of you this would not only answer the question specifically, but perhaps add additional confusion.
Since every car will have clear coat as part of the overall paint system, when people talk about a car paint scratch, or how to fix car scratches in general, it is the same thing as asking how to fix clear coat scratches.
They are literally one in the same. But since the clear coat is actually clear and has no pigment to it like the color coat below, there are other options to fixing those paint scratches than just traditional car touch-up paint.
How to Fix Car Scratches and Where to Start

Use the following links to help guide you in your efforts to fix or remove the various car scratches you will encounter as a car owner. Just remember, there are very few situations where a perfect fix is possible.
check the description of each link to help in narrowing down where you think your situation lays on the wide spectrum of car paint scratches.

---
Car Clear Coat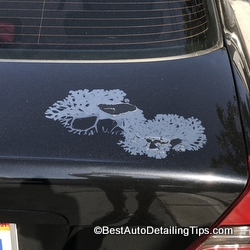 If you are one of those people who prefer deeper understanding on any given topic, then you will likely want to start with my deep dive into clear coats.
Understanding what clear coat is will offer a much more comprehensive understanding of your car paint, which will only help you moving forward in all things related to car paint care.
---
Car Paint Scratch Remover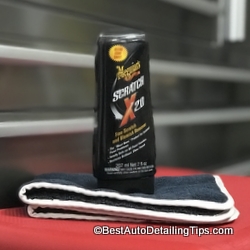 This would be my recommendation for most people. At my Meguair's Scratch Remover page I show you why I consider this my "first responder' when it comes to how to fix car scratches.
There will be many times when you have paint scratches that are truly superficial in nature and will not require more than a scratch removal polish like this one put out by Meguiar's.
---
Car Paint Scratch Repair Kits

Go to my car paint scratch repair page to find the kits I recommend for removing scratches in your car paint.
At this page I offer my recommendations on the various kits available that offer a self-contained kit using the kind of products and tools use by professionals like myself to sand and polish away car scratches that are what is considered repairable.
The Turtle Wax scratch repair kit also comes with a clear coat touch-up pen as an aid for scratches that prove to be too deep for complete removal.
---
Car Paint Scratch Removers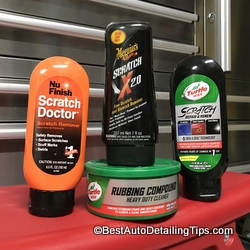 Click over to Car Paint Scratch and see some before and after repairs done on cars within my professional detailing world as I dissect the products and strategies required to perform these amazing results.
See if any of my recommendations on some car scratch removers might be possible solutions when learning how to fix car scratches at home on your own cars.
---
Removing Swirl Marks and Scratches
For permanent results to removing all kinds of paint defects and blemishes on car paint, you will need to pick the right car polish and machine polisher.
See removing swirl marks and scratches to see what I recommend so you can get professional results the first time around even as a complete beginner.
---
Clear Coat Scratch Repair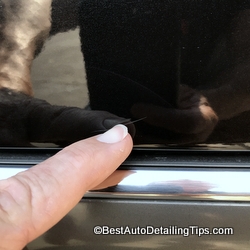 Any car owner will eventually get a scratch on their car. But are you really looking to repair a scratch on your car paint or a scratch in your clear coat that is on your car paint?
Did you even know there is a difference between car paint and clear coat? Or does it matter if there is a difference between clear coat and car paint?
See my in-depth write up on Clear Coat Scratch Repair and become and informed car owner as I show you what my "go-to" car scratch repair kit is.
---
Fix Clear Coat Scratches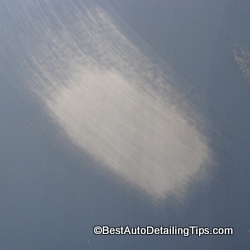 How to fix car scratches will ultimately prove to be a case by case judgement call as to what is the best approach, just as accepting that not all clear coat scratches can actually be fixed.
Some car paint scratches can only be diminished and some should not be removed entirely.
Tune into Fixing Clear Coat Scratches to see what I recommend as the steps to fixing or improving any of those unwanted clear coat scratches that jump out at you every time you look at your car paint.
---
Clear Coat Scratch Remover
Do you find yourself overwhelmed by the endless opinions on fixing clear coat scratches and been sold what has been called the best clear coat scratch remover only to find yourself staring at less-then-perfect results?
Did you know that fixing clear coat scratches requires the use of some form of abrasive product like a car polish or rubbing compound?
Did you know the difference between a clear coat scratch and clear coat scratches?
Do you want a fighting chance at learning how to fix car scratches?

This and much more await as I walk you through a deep trip down the rabbit hole of many things clear coat related at Clear Coat Scratch Remover.
---
How to Fix Car Scratches Summary
I have spent much time putting together this page as a reliable resource for all things relating to car paint scratches and the various methods available to help combat some of life's unwanted moments.
I will continue to add additional resources so tune back in or subscribe to my newsletter which can be found at the top of the page in the header section.
Much success in your effort's to deal with those darned car scratches!
Sincerely,
Darren Priest