Mr Clean AutoDry Car Wash System

Your answer to spot free
Spot free car washing is easier than you think. Mr Clean AutoDry car wash system is the easiest way for you to get a spot free car wash experience.

Most people look at washing their car as a necessary evil. And because of this, I find it becomes too easy to find excuses not to wash your car. And regardless of you accepting that not only does your car need washing, but you would also enjoy driving around in a clean car rather than a dirty car, it simply becomes too easy to kick this can down the road due to the drudgery of washing your car.
Mr Clean AutoDry Car Wash
Say good-bye to the drudgery...
I say good-bye to drudgery, but the truth is that washing your car will likely still remain a chore. The difference I will attempt to make is by showing you how to eliminate part of the drudgery, while showing you some tips from my professional world that might possibly bring an added level of performance that will create a much better user experience.



Mr. Clean AutoDry Car Wash System Starter Kit
Spot free rinse means the ability to skip the drying off process completely.
If you decide to dry off your car it will be much easier than ever.
Comes with lightweight nozzle with 3 settings: Foam, wash, rinse.
Filters out all minerals within water that produces the unwanted water spots.
The Problem is in the Water...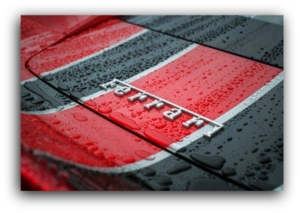 Experience has taught me that when I ask people why they hate washing their car as much as they do, the most common problem is the constant struggle to manage water. And by managing the water; I mean the race to not allow water to dry and create the dreaded water-spotting problem.
It is the minerals that occur naturally in any municipal water that creates water spots if allowed to dry on your car. These water minerals are what causes the actual water spots, but what is more important is understanding that these minerals have the ability to etch into your cars paint to create permanent water spots.
Better tools for a Better Experience
There are many ways to remove the minerals from your wash water. But the Mr Clean AutoDry car wash kit is the simplest I have found. With that said, using better tools is also the way you are going to create a better car washing experience overall.



Chemical Guys HOL133 Best Detailing Bucket Kit, 16 fl. oz (5 Items)
Welcome to the innovative car wash bucket and dirt-trap insert.
Prevent dirt from reentering your car wash mitt.
Wash bucket and insert will allow dirt to become trapped within insert.
The exact wash mitt I use professionally.
A quality wash and gloss car wash shampoo that can be used alone, or in conjunction with the Mr Clean car wash system.
Taking Your Wash Efforts to a New Level
It doesn't matter how good anything is if you are unwilling to use or do. For this reason I also want to include the following tools to help you create a much better user experience when it comes to washing your car that will hopefully get you washing your car more often than not!


Meguiar's X2000 Water Magnet Microfiber Drying Towel
Best selling car drying cloth on Amazon.
Welcome to the amazing textile called micro-fiber.
Say hello to a much safer way to dry your car.
The perfect size with enough surface to be effective, but small enough to be able to wring out.

Becoming a Blow-hard!
With the Mr Clean AutoDry car wash kit you can allow your car to drip dry after the final rinse. But many people like myself still prefer to dry our cars for an even higher level of perfection.
The problem has always been the trapped water that creates the dreaded drip marks as you take off down the road for the first time after drying off your car.

With the use of a quality air blower like the one below, you can say good-bye to the dreaded drip marks.



Chemical Guys ACC_303 JetSpeed VX6 Professional Surface Air Dryer and Blower
Small enough to manage, powerful enough to be effective.
If you do decide to dry your car after the wash, this will greatly speed up the process.
Blow all the tight areas, crevices, and seams to prevent the unwanted drip marks.
Also ideal for blowing off wheels an tires after cleaning them.
Now you not only know the secret of spot free car washing with the Mr Clean AutoDry wash kit, but you also know my top picks for additional tools to take your car washing efforts to the next level of performance and user experience!
Sincerely,


---