Turtle Car Wax

About time you stepped into the present
I get it....Turtle car wax has been around since the beginning of time. For many people, that is all it takes to gain what I call a false sense of security just because something has been around for decades.
I also get how people have an natural aversion to change of any kind; whether this means changing brands, or simply changing different products from within the same brand.

But your ignorance of advances made in chemical engineering are keeping you from experiencing the best that modern day chemistry and manufacturing has to offer. And as a long term veteran professional detailer I can tell you from first hand experience; the industry of today is unrecognizable compared to years ago!
Turtle Car Wax:

Updated technology to give you updated results!
I am not here to convince you to make a change, but simply let you know that far better options and choices exist that come from the updated world of chemistry and technology as a whole.
Turtle Wax continues to stay relevant by formulating their products to not only leverage updated chemistry, but the demands of an ever increasingly knowledgeable and demanding audience.

Turtle Car Wax:

Hybrid Ceramic Car wax


Turtle Wax 53409 Hybrid Solutions Ceramic Spray Coating-16 Fl Oz
A trusted name in car care ( if by "trust" you mean it has been around as long as most of us can remember )
A favorite of any professional detailer (said no detailer EVER!)
As mentioned earlier; technology has improved everything in life. (this Turtle  wax is no exception)
Perfect for anyone who wants to keep things super simple with a winning combination of features and benefits

The Next Generation of Top Rated Car Waxes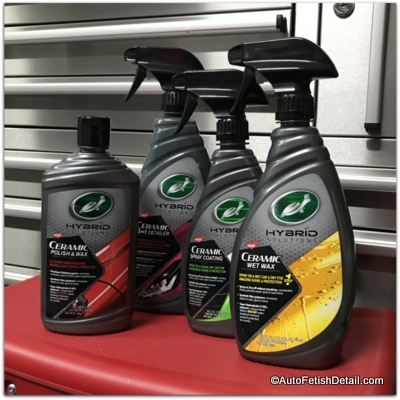 If you happened to click on the link above to see the Turtle car wax in Amazon, you will have noticed that is has plenty of great reviews.
You may have noticed the other products of Turtle car wax that includes far more than just the ceramic car wax. Turtle Wax has developed an entire line of Hybrid products as part of their 2020 Hybrid Solutions car care products.
"Do not underestimate the advances made in chemical engineering. Not only do modern day car waxes provide superior results, but a user experience that is second to none. What good is finding the "best" car wax if the application and removal process is so miserable, the wax never makes it onto your car."
After all, the ability to deliver exceptional results is one thing. The ability to deliver an incredibly user friendly experience entirely different. But the ability to deliver both excellent results and an excellent experience is truly the winning combination!
Turtle Car Wax:

Turtle Wax Hybrid Solutions
If you are a current or past fan of the different Turtle car waxes, then you might want to try their complete line-up of the Hybrid Solutions developed for release this year (20220 as of the writing of this page)

Turtle Wax Car Wash


Turtle Wax 53411 Hybrid Solutions Ceramic Wash and Wax-48 Fl Oz
You certainly can't wax your car without washing it first
An excellent car wash shampoo updated with ceramic technology
A great starting point to a clean, shiny, and protected car
Turtle Wax Ceramic Wet Wax


Turtle Wax 53410 Hybrid Solutions Ceramic Wet Wax-26 Fl Oz
I use this as a wax extender or as a "maintenance wax"
For use on your freshly washed car as a drying agent that will also extend the life of your dedicated wax/sealant on your car
You literally spray this onto your wet car once it has been washed and rinsed, then proceed to dry as normal
Turtle Wax 3-1 Detailer


Turtle Wax 53413 Hybrid Solutions Ceramic 3-in-1 Detailer-32 Fl Oz
Use this as your new spray detailer
For use to do quick touch-ups on your car between dedicated car washings
Can be used on cars with light, basic dust to quickly produce a car that looks freshly washed and waxed
Can be used on heavier dirt as a waterless car washing product
Turtle Car Wax:

Where do I start?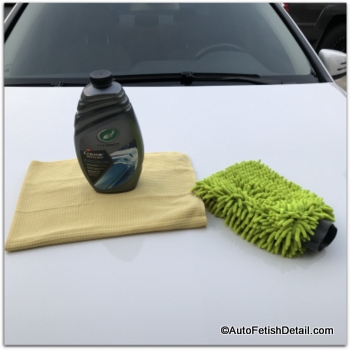 Since I have given so many options with the new Turtle car wax line-up of products, I think it appropriate to give you some additional pointers.
I find that people new to the world of cosmetic car care can become overwhelmed quickly.
All the above products are excellent products and can become your complete arsenal for car care
If you don't know where to start, I recommend at a minimum getting the Turtle Wax car wash and the Turtle Wax Hybrid spray coating to be used as your new car wax/sealant
Wash your car as you normally would, then follow-up with the spray coating to be used like you would any other spray car wax
If you are very dedicated to preserving the health and beauty of your car, then I recommend all the products and serve individual purposes based on the conditions of where you live, how long your car is exposed o the elements on a daily basis, and your dedication to maintaining your car (how much work are you wiling to put into your cars cosmetics)
Each product has dedicated instructions on the packaging so you know the intended uses and purposes of each product
Turtle Car Wax:

Additional tools for professional results
If you are willing to adopt updated technology, then I think you should update to updated tools that will deliver safer and better results.



Adam's Grit Guard Detailing Wash Bucket (Bucket w/Grit)
Only needed if you plan on washing your car yourself
The unique bucket insert allows heavier debris/dirt to settle and become trapped at bottom of bucket during washing so you don't re-introduce the heavier dirt during the washing process


Car Wash Mitt 2 Pack - Extra Large Size Clean Tools Kits- Premium Chenille Microfiber Winter Waterproof Cleaning Mitts - Washing Glove with Lint Free & Scratch Free
Two wash mitts likely seem overkill to you, but I like one for the car itself, and the second for dirtier work like washing the wheels
The different colors allows you to keep a dedicated color to a dedicated task


Meguiar's X2000 Water Magnet Microfiber Drying Towel, 1 Pack
If you are still using your household bath towels to dry your car with: first slap yourself, then get one of these and experience a superior alternative
Much more absorbent, safer, and won't leave lint all over your car when you dry it
I highly recommend this particular drying cloth
I hope my recommendations will provide better results along with a better experience for you!
Sincerely,


---