Pet Hair Removal Brush

The professional way for better results!

Choosing the best pet hair removal brush will make the love/hate relationship of pet ownership more love, rather than hate. Any pet owner will lament the chore of removing pet hair from a car almost as much as any professional detailer.

Pet hair removal from a car will prove to be both incredibly time consuming and frustrating! The fact is there is no true secret tool like a vacuum cleaner for pet hair that will magically solve all your pet hair removal problems.
With that said, there is a very simple little tool specifically designed to tackle this time consuming job in a fraction of the time required without this effective tool used by any experienced professional auto detailer.
Professional Pet Hair Removal Brush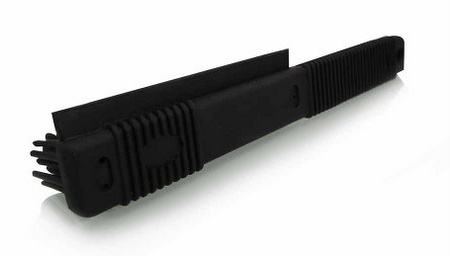 There is no magic answer; but this is the closest thing you will get to one!
Yes, it will still require the use of a quality vacuum cleaner. (see this link for my choice in professional vacuum cleaner for pet hair as a professional detailer)
For true professional results, this tool is better than an attachment that fits to the end of any vacuum; this is a two hand job.
There are other brushes, but you will be disappointed!
Get Your Professional Pet Hair Removal Tool Now!




Chemical Guys ACC_S06 Professional Rubber Pet Hair Removal Brush
Use the secure Amazon link to the right to get your pet hair removal tool and use it to become both more effective and profitable with those difficult pet hair removal jobs required as a professional detailer.
The exact tool I use to remove pet hair from carpet, fabric, velour, etc.
Works both for removing pet hair from car upholstery and house furniture.
Use along with my choice in professional detail vacuum.



Pet Grooming Gloves - Left & Right - Enhanced Five Finger Design - For Cats, Dogs & Horses - Long & Short Fur - Gentle De-Shedding Brush - Your Pet Will Love It
One of my additional tricks for removing pet hair from your car.
Another "tool" when dealing with what we in the industry refer to as "impossible carpeting". (impossible carpeting is the entry level carpeting, or trunk carpeting that is more like glorified felt. This "carpet" like material is miserable to work with as a car owner or as a detailer. These gloves are ideal to use in conjunction with your vacuum in loosing debris and lint when vacuuming.
Using these gloves is like having the pet hair removal brush from above attached to your entire hand.
I absolutely love these particular gloves as they are a good fit (I generally take large in gloves so they fit me perfectly) and I often where gloves anyways when detailing the interior of cars.

Darren's Professional Tips:

If a picture is said to be worth a thousand words, just think how much you will learn from my video I took the time to shoot on location.
Whether you are a professional detailer learning how to become more profitable or a pet owner looking to deal with the problematic removal of pet hair from your car or house, there is something in my video for everyone.
And don't forget to subscribe while you are there! If you choose to do shopping through the Amazon link, a percentage of the sale goes to help support the efforts of this website and my YouTube channel, so let me thank you in advance for any of your support!
Sincerely,


---
Home

>
Car Detailing Equipment
>> Pet Hair Removal Brush