Professional Car Detailing Products
Darren's list of the "Must Haves"


Your search for the best in professional car detailing products will have you bouncing between endless opinions on what works and what doesn't. From so-called experts to so-called professionals.
Naturally any car owner, driveway detailer, or soon to be professional detailer wants the insider secrets of the best in auto detailing products and supplies.
And while I could bury you with a list of detail products and supplies that would make your head spin, my goal is to provide you with a simpler approach...
"The actual products and chemicals I use in my professional mobile auto detailing business to make my picky and finicky customers coming back year after year!"
A Simpler Way of Doing Things

"If you were to follow the industry's lead, you would have an entire garage filled with car care products. And in the end; are you really getting more of what you want, or is the industry really getting more of what they want...your money!"
These professional car detailing products are a must have for anyone looking to simplify their auto detailing business, or any enthusiast looking for better results.
The gallon sized products might seem over-kill for an individual car owner, but most of these products are so versatile you will find endless uses for them, and they are so effective you will not mind the economical use of buying in a concentrate form.

Darren's Note: I have been accused of being a paid spokesperson for Meguiar's as I recommend so many of their products; I can assure you that I am not married to any one line of products. I simply recommend what I have either tested or use professionally myself. I don't want to be more of the problem which is over-loading you with endless reviews and choices, but merely offer these professional car detailing products that will perform at the professional level, and save you from chasing your tail buying and trying endless products just so you can get started.
---

Best Car Polish
The best polish you are going to find!
From beginners to the highest levels of paint correction
True water based formulation
The only polish 99% of you will ever need regardless of skill level

Propriety formulation that goes against an industry that wants you to believe you need 10 different compounds and/or polishes.

Darren's Tip: I have used this polish at a professional level for over 15 years. It was not available unless you were in the body shop world. Now this Concours Level polish can be had and used by everyone! Read my review on the best car polish for a full review and see why I consider this the best of the best!
---
Biodegradable All-Purpose Cleaner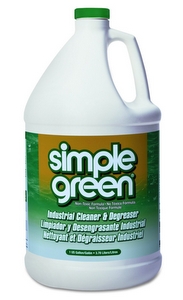 Biodegradable cleaner
Concentrate so you can custom blend to suit your needs
My "go-to" cleaner for virtually any material inside and out
Economical and effective
Safe for your car, safe for you, safe for the environment

Darren's Tip: I love this all-purpose cleaner! So many uses and comes in a concentrate making it economical and allows the ability to custom blend based on strength you need. I replaced the Meguiar's all-purpose cleaner with this product as it is safer for my health and the environment. All-Purpose Cleaner
---

All-Purpose Cleaner

Replace multiple dedicated cleaners with this one, all-purpose cleaner.
Safe and effective on carpeting, cloth, velour, leather, vinyl, etc.
Concentrate so you can custom blend for desired strength.

True professional grade cleaner.

Darren's Tip: I dilute this 10:1 and use it exclusively on mild to moderate interior cleaning and shampooing. For a complete comprehensive review, you can go to Meguiar's All-Purpose Cleaner.
---

Best Degreaser

Non-caustic formulation.

Concentrate so you can custom blend.
The cleaner I go to when the All-Purpose cleaner from above just won't cut it.
Won't leave white residue other, caustic degreasers can.
Not just for engines but virtually anywhere on your car; interior and exterior.
I dilute 4:1 for cleaning engines, and 10:1 for interior use.

Darren's Tip: When the All-Purpose cleaner form above isn't strong enough for the job, I reach for the Meguiar's Super-Degreaser diluted 10:1 for the heavy lifting of interior car upholstery cleaning. For cleaning and degreasing car engines, I dilute it down 4:1. You can read the comprehensive review at Meguiar's Super-Degreaser.
---

Car Wheel Cleaner

My professional choice.
Safe on all factory, painted, or chrome wheels.
Actually works on brake dust unlike the over-hyped Ph balanced wheel cleaners.
A concentrate; I dilute down 4:1 for effective wheel cleaning.
Darren's Tip: Dilute 4:1 and spray on any of your car wheels for a cleaner with an amazing ability to cut through brake dust. Not intended for un-coated aluminum wheels. For the comprehensive review, see Car Wheel Cleaner

---

Tire Dressing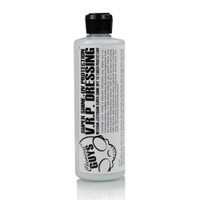 Water-based tire dressing.
Dries to the touch.
Excellent shine without that cheesy, overly glossy look.

Darren's Tip: I use straight from the container and don't dilute. Suitable for both interior and exterior use. For my comprehensive review and professional tips of use, see tire cleaner and dressing.
---

Interior/Exterior Auto Dressing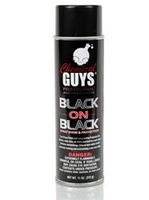 So quick and easy to use.
For that non-greasy, light duty shine.
Can be sprayed and left alone, or knocked down by a simple wipe of a micro-fiber.
For all those hard to reach areas where some visual enhancement of a dressing would help.

Darren's Tips: I use this mostly on the interior of cars when I decide I want to add some additional shine to restore a materials original look. I simply spray and wipe until the desired level of shine has been accomplished. Also effective for dressing door jambs after cleaning and engine's after degreasing. For the comprehensive review, see Car interior Dressing.
---

HD Speed (Aio)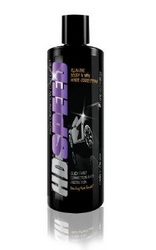 Professional grade.
Excellent user experience.
Excellent results.
Little to no dusting.
When "speed" really matter to remain profitable.
Reduce two steps down to a single step.
I am in love!

This product was introduced to me by a fellow detailer. After using it a single time, I realized I had found to be what I consider the best all-in-one (AIO) car polish and sealant I have ever used.
As a professional detailer, having an all-in-one polish and sealant as part of your professional car detailing products is a must have when working on those jobs with a very tight budget. Now you can deliver the results of any demanding customer, while remaining profitable. See HD Speed review for my full review.
---

Synthetic X-Press Wax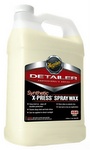 What I use professionally; as well as my personal cars.
Ideal for that just waxed look in a fraction of the time of traditional paste waxes.
I think every detailer needs at least one type of spray wax.

Darren's Tip: I use this product straight; no dilution necessary. Many beginner detailers do not understand the amazing abilities of a quality spray wax that is a non-staining formulation like this one. I use it on all my maintenance detailing and whenever I want that "just waxed" look in a fraction of the time. For the comprehensive review, you can see Meguiar's Synthetic X-press Wax.

---

Mr Clean Magic Eraser

Not just for household cleaning anymore!
Amazing tool you will find endless uses for.
I use on both exterior and interior cleaning and detailing.
Will abrade surface(s) if used aggressively enough.

Darren's Tip: Works best on any hard, smooth surface. But have used on virtually every type of surface from car leather or vinyl, to boat vinyl interiors, to car plastic trim pieces both on the outside and inside. For the comprehensive review, see Mr Clean Magic Eraser.
---
Road Tar and Adhesive Remover


Far better than any retail product.
True professional grade results.
Has many off-label uses I use professionally.
Natural ingredients; not caustic.
Water soluble.
Effective and safe for use on interior and exterior of car.
Use for removal of adhesives, road tar, gum, heavy grease and oil.

Darren's Tip: I have tried many of the retail and commercial grade tar and adhesive removers. This one has so many benefits and truly performs at a far higher level than any of the other products I have tried before and deserves a place on my "must have" list of professional car detailing products. For a comprehensive review of the product see car adhesive remover.
---
3M Adhesive Remover

Well known and trusted name brand product
Convenient aerosol application
Safe for removal of adhesive residue
Can also be used for other detailing tasks when a solvent based cleaner is required

Darren's Tips: The 3M Adehsive Remover  is a well known name brand product and many people simply want to default to name brand products they may be familiar with, if only by name. 3M has certainly been around a very long time and carries plenty of brand credibility with it. Because this is an aerosol can, it cannot be shipped via air which limits this to certain areas of the world regarding shipping.                                  

---
Professional Car Detailing Products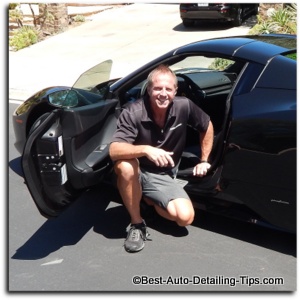 Make sure to subscribe to my YouTube channel and see my video tutorials using most of the above professional car detailing products and for ongoing tips taken directly from my world of professional auto detailing.
These products have and continue to be some of my favorite professional car detailing products and I know you will be happy with the results. Using the secure links above will open a new window to Amazon which I receive a small commission for every sale whenever you make a purchase through my site...
So thank you in advance!
Sincerely,


---